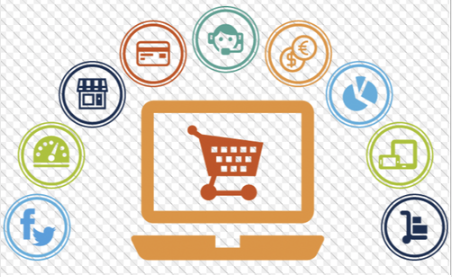 In recent years, the e-commerce sector has gone from strength to strength, with the global events of 2020 transforming the eCommerce sector into a $26.7 trillion industry and almost a fifth of all retail sales.
In this article, we round up 20 key e-commerce statistics for 2021. These remarkable stats definitively demonstrate just how robust e-commerce sector growth is, with the UK having one of the most advanced e-commerce markets in Europe. We hope you will see that there has never been a better time to start your online store.
The state of eCommerce in 2021
The rise and rise of Shopify
In recent years, Shopify has grown massively as an e-commerce platform, taking almost 11% of the total market share.
Shopify is responsible for
Over one million businesses are currently using Shopify to run their online stores.
Between 2019 and 2020, the number of consumers purchasing from Shopify merchants jumped by 52%.
Magento by numbers
Key WooCommerce stats for 2021
There have been over 139 million downloads of the WooCommerce plugin.
As of January 2021, WooCommerce has just over 27% of the market share.
WooCommerce is responsible for over $10 billion in sales revenue.
As e-commerce goes from strength to strength make sure your business is in the driving seat with expert e-commerce web development from Qube Digital Media.
E-commerce is set to dominate the retail sector with no time left for fence-sitting. Secure your position in the world's fastest-growing retail sector with expert e-commerce development, management and marketing from our team.
We have the insight and expertise to build and drive profitable online stores on leading platforms like Shopify, Magento and WooCommerce. Contact us today to get started.