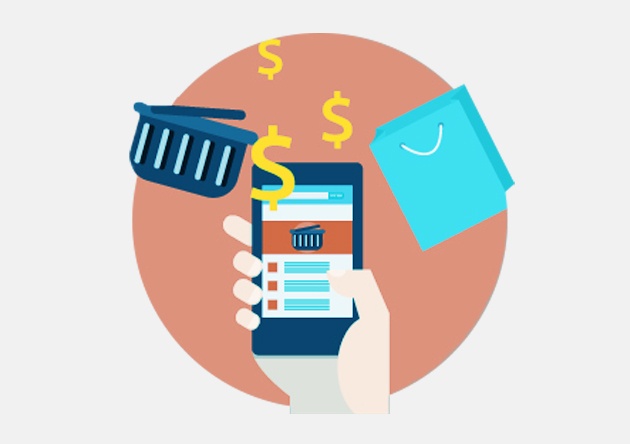 The events of 2020 have ripped up the rule book when it comes to retail with eCommerce rapidly growing its market share!
The unprecedented acceleration of eCommerce uptake by retailers and consumers (primarily out of necessity), means that the supremacy of the local shops, high street or shopping mall has been almost irretrievably shaken.
Without a healthy eCommerce store, products, services and the online brand identity of even large companies will start to stagnate.
If your eCommerce web build needs to get off the bench, you can make sure that your online store will be up to date with these 4 key eCommerce trends that should take you through 2022 and beyond.
1. Using social media as a sales channel
If you are new to eCommerce and want to catch up quickly with your competitors, you need to actively consider how you can sell online beyond just using your website. Savvy e-commerce retailers are currently in the process of using the leading social media channels (Facebook, Twitter, Instagram etc.) to sell products.
This is known as social selling and allows targeted marketing of products, often complete with product descriptions and "buy now" transactional links. Social selling enables you to harness the existing brand awareness and connections that you may already have on social media. With social media users spending just under 2.5 hours per day on social media, 2022 should see social selling become essential for keeping an online store profitable.
Talk to us about how you can place social selling at the centre of your eCommerce sales strategy.
2. Setting up an affiliate marketing programme
Affiliate marketing has revolutionized how to sell online with flagship affiliate programmes like the world-famous Amazon Associates programme growing this area of digital marketing into a multi-billion dollar industry with at least 10% growth year on year.
It is the simplicity of this marketing technique that makes it popular. eCommerce businesses can invite affiliate marketers, bloggers and publishers to promote their products and services in return for a percentage commission on any items purchased by people the marketer has referred to the eCommerce site.
Setting up an affiliate marketing program is no longer the domain of big companies. Small and medium-sized e-commerce sites are turning to affiliate marketing as an effective marketing strategy with significant ROI.
We can support your online business in setting up a hosted affiliate program to extend your brand reach and revenue.
3. Mobile Shopping
Mobile shopping or mobile retailing is expected to be a massive e-commerce trend as we enter 2022. It is shopping online primarily using either a smartphone or tablet. Believe it or not,  mobile shopping is now the fastest growing area of retail in the UK, US and Europe and it is already a massive hit in Asia.
Increasingly you will need to have a mobile-first approach to e-commerce because over 50% of all online traffic is via a smartphone. This is an urgent trend for any eCommerce retailer to tackle as soon as possible or they will miss the boat.
If you want to ensure that your online store is mobile-ready and responsive, just reach out to us by email and we can make sure that you're all set!
4. Chatbots
Until recently, chatbots were a bit like Marmite – you either loved them or hated them. But the Artificial Intelligence (AI) natural language processing technology and machine learning that is used to create chatbots have recently leapt forward in performance making chatbots a viable option for providing great customer service.
Chatbots add responsiveness to your business out-of-hours and can even be programmed to sell your products and services. There is now a variety of chatbot programmes that you can customise without code to provide a great customer experience, making them a feature that you don't want to neglect on your e-commerce site.
Why not add the personal touch to your e-Commerce site with a custom chatbot developed by our in-house team?
Future-proof your online store with professional eCommerce web development from Qube Digital Media
Our team of eCommerce web developers have the skills and expertise to provide you with a turnkey build on your new online store. Once your build is complete, we can continue to provide developer-level support for integrations, multi-channel management, and robust digital marketing to provide the momentum that an online business needs to succeed.
Talk to our team about getting your new eCommerce site up and running by phone or email today.