Wednesday, July 17, 2019 |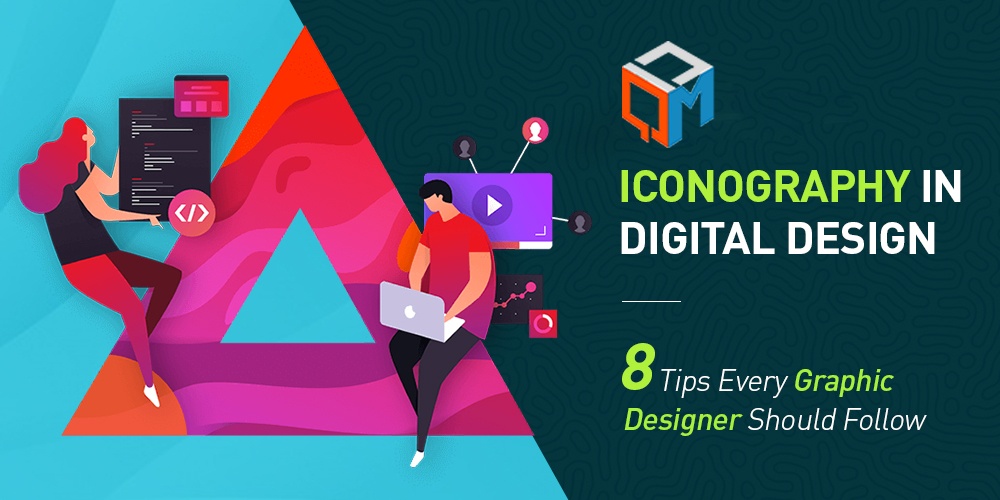 Sometimes, you may need to design icons. It's not always possible to upload icons directly from other sources. Hiring a graphic designer is time-consuming. So, what's the solution?
A graphic designer should possess skills in icon designing. However icon designing does not necessarily require illustration skills. Try the following tips if you are confident enough to do it yourself.
Tips to Design The Perfect Icon
Pick Your Style: Choose your style and stick to it. It doesn't matter whether you're choosing monochrome or glyph. Just make sure you're following same style for all the icons of your website. This will create a visual harmony among your icons.
Use Easy-to-Understand Metaphors: Experienced graphic designers uses icons their users can easily understand. The users need to instantly recognise them. For instance, use the icon 'envelope' for mail instead of a 'pigeon'.
Design Icons Using Grids: The sizes and proportions of all icons in the group should be the same. Always use grids to achieve this exactness. It's best to place the grids in an imaginary square. If you find it difficult, place the icons in a circle or square border. However, you can balance the overall composition by adding more details to each of the icons.
Same Line Thickness: The thickness of the icon line or lines can be the same or different. For instance, if you want to make the lines bold, go for 2px lines. Similarly, if you intend to create little lines, choose 1px. Regardless of the measurement you select, the icons in the set should follow the same rule.
Rounded Edges: Suppose one of your icons has 2px rounded edges. Make sure that all icons have edges of the same type and measurement. This way you can maintain harmony among them. Furthermore, it will establish a unity in design.
Consider How to Detail: Detailing of the icons depend heavily on their sizes. The bigger the size of the icon, the more detailing is required. This detailing helps you to prevent your icon appearing as a stain. If you're planning to design highly detailed icons, use thin lines to create them.
Use Colour Wisely: If your interface doesn't need colourful icons, don't waste time in colouring them. For example, the colour of a cancel icon should be different from the check icon. It will enable your users to identify them and take the required action.
Enhance with Features: Add more features to your icons to make the set look organised and harmonious. If you wish, you can use open lines to border your icons.
Get In Touch With Our Graphic Design Team If You Would Like Us To Design Icons For You
The Bottom Line
Explore different styles to make your icons look original. Add colour spots and so on. Improving your icon skills require time. In the meantime you can get help from companies offering graphic design services.
Qube Digital Media is known for offering stunning visual graphics. Get their professional assistance and give your users easy to understand and beautiful looking icons.