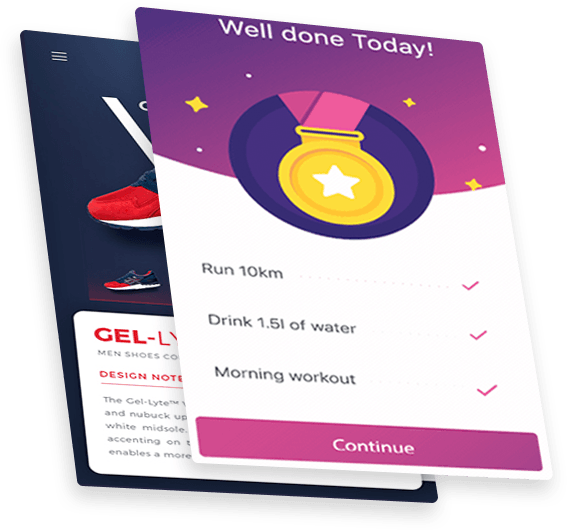 8 trending app ideas for 2021
There has never been a better time to take the plunge and develop a handy mobile app that will boost your brand awareness and generate business leads and income. Open up iTunes or GooglePlay on your phone and you will find there is an app for just about anything.
App development has come a long way since the early days of the smartphone.
According to Statista, there were over 200 million app downloads every day in 2020, there is every chance that someone was searching for your products and services amongst them!
Take some inspiration from us with 8 of 2021s hottest mobile app trends to springboard your small business into the digital age.
1.Food delivery:
If you run a restaurant or takeaway 2020 has shown that the food delivery marketplace is wide open to businesses that embrace digital marketing. If you are fed up with paying commission to Just Eat or Deliveroo, why not take back control and some of your loyal customers by launching your mobile app so they can order directly from you?
2.Chatbots
If your company is very service-oriented you could develop a chatbot app to deal with initial customer queries, FAQs, and interactions before they are diverted to you.
3.Taxi services
If you are a trusted local cab firm, you can overtake Uber on your patch at least by creating an app for your customer to book their journeys.
4.Grocery ordering
Local convenience stores or delis have made massive inroads into home delivery. Your store can join the trend with a custom app for customer orders.
5.Tax calculator
Tax estimation calculators are a great way of generating credible leads for an accountancy firm. You don't need to be QuickBooks but a smart app that covers basic income tax or other local or national taxes in your region could prove popular.
6.Hyperlocal marketing app
Any business could make a great success of an app that keeps people up to date with news, events, and offers in their local area. This type of app is easy to run and maintain, especially as people are staying closer to home these days.
7.Covid 19 app
If your business is in the hospitality sector, you may be required to handle customer contact information for contact tracing and other important updates. A Covid 19 app for your business is a convenient way of demonstrating compliance with the fast-changing legislation in this area.
8.Reservations app
If your business runs on appointments or bookings, making it easy for clients or customers to book, vary or cancel their reservation via a custom phone app makes good business sense and always keeps you ahead of your schedule. 
Bring your app ideas to life with professional mobile app development from Qube Digital Media.
With mobile traffic accounting for half of all web traffic globally, it is time you used application development to put your brand in the hands of your future customers.
Our professional mobile app development is exactly what you need to assist you in bringing business to new and responsive audiences.
Our team is on hand to take your business or organization through all the steps needed to design, develop and launch a market-leading app on Android or iOS. Get started by calling or emailing us today!