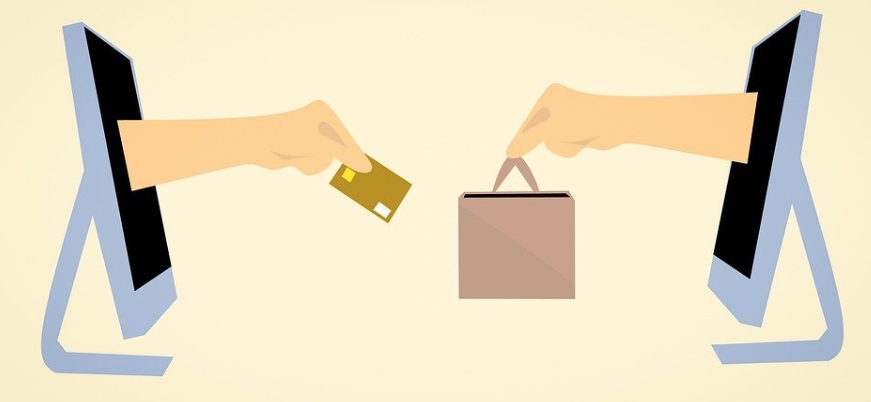 Customer returns affect e-commerce businesses more than traditional stores with the return rate being as high as 25% for goods purchased online compared to 8% for goods bought in-store. If you find you are fielding more customer returns than your business can endure, it's well worth putting on the thinking cap to establish why customers return a purchase and if there is anything that can be done about it.
Why customer returns matter.
Dealing with high volumes of product returns is not only expensive for an e-commerce retailer but can also have devastating effects on the day-to-day operations of the business. When Barclaycard took a look at this issue and found that over half the retailers that they surveyed reported that dealing with their returns hurt the running of their business.
Customer returns can eat into the profits of a margin based e-commerce business. Returns always leave the retailer exposed and shouldering the expense of processing and repackaging items as well as absorbing delivery costs. For a third of the surveyed businesses, the costs of dealing with large volumes of returns were dealt with by insisting on a delivery charge with a further 20% passing on the expense in the form of increased prices.
Understanding why customers are returning your goods is key to tackling this common problem.
In this article, we will run through 6 key reasons why customers put the "return to sender on your products and services". If ignoring this common issue is no longer an option for you, we are sure you will find these varied reasons helpful in developing strategies to mitigate the exposure that comes with repeated returns.
Here are the top six reasons for onli8ne sales returns – and what you can do about it.
Number one: the purchase was a mistake
Returns that are due to buying the wrong item accounts for a large proportion of e-commerce sales returns. This is understandable as when buying online, the customer cannot directly see or handle the product, making returns an unwanted side effect of a virtual retail experience.
What you can do about it:  You need to supply all five senses for the customer, being their eyes, hands and taste buds where necessary. Accurate product descriptions are vital and they must provide enough detail to allow the buyer to make their purchase with confidence. Pull out the stops in making it very clear what is being sold, with high-resolution photography, video and prominent sizing charts and customer reviews.
Number two: the item is no longer required
This return reason cannot be readily predicted, though it is widely recognized that some shoppers tend to over-purchase online items, returning them later. With other products like foodstuffs or toiletries, the quantity of the item may be excess to what is needed, triggering a return.
What you can do about it:  Describing the quantity or practical use of consumable consumer goods may limit overbuying. You can also offer terms and conditions that provide an alternative to a straight return, perhaps a 5% discount on an exchange item instead. Credit vouchers or gift cards could also be provided instead of cash.
Number three: the item was not as described
It could be a misunderstanding but in many cases what is delivered to a customer was simply not what was expected. Again, e-commerce retailers are at a disadvantage as the buyer cannot handle the product before it is purchased.
What you can do about it: If this is a common problem for your e-commerce store it may be that your product description or product pages simply aren't up to scratch. Perhaps you are inflating customer expectations of the product or not supplying enough information. Remedy this, and you should see a fall in returns.
Number four: wrong gift
Gifts are a tricky area as the buyer may or may not be involved in the return. A gift that does not meet the recipient's expectations is likely to be returned, but if you are savvy you can turn this into a sales opportunity.
What you can do about it: Make it very very easy for a returned gift to be exchanged for an alternate product or replaced with a sales voucher for your online store. Perhaps an added discount will motivate the gift recipient to pick up something else from your store.
Number five: the item arrived in a poor condition or was damaged
A customer is justified in initiating a return if an item is delivered in a bad state or is defective. This may be due to your companies packaging or poor handling while the goods are in transit.
What you can do about it: In this situation, you may gain or retain a loyal customer if you take the hit and deal with the replacement product or refund in a timely and courteous manner. Take a look at your shipping process to see where the vulnerability to damage occurs. Losses can be mitigated by using a reputable courier or ensuring that you have shipping insurance in place.
Number six: you've been a victim of wardrobing
Wardrobing is a type of friendly fraud that involves customers buying and using items and then returning them for a full refund. Wardrobing is very common but can be crippling to a business as the returned items are used and cannot be resold.
What you can do about it: it can be difficult to strike the right balance with this common problem as you do not want to make it hard for legitimate refunds to be processed. Keep careful communications and exercise a clear policy where this problem is suspected.
Talk to our team of experts about sprucing up your e-commerce business operations
If this article has provided food for thought, why do reach out to our team of e-commerce professionals for advice on how you can not only prevent customer returns but also enhance and optimize other aspects of your online store. We are ready to assist you! Call or email today.