Wednesday, July 10, 2019 |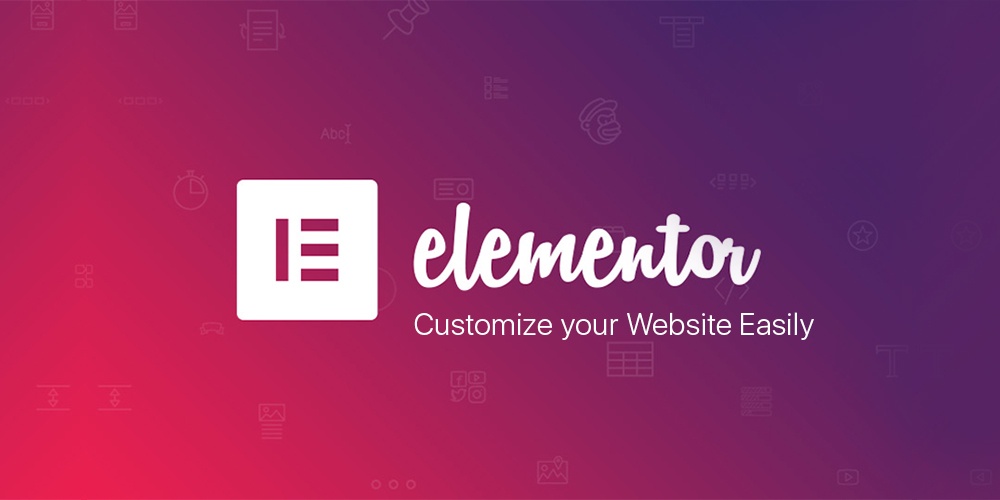 If you're planning to use WordPress to build advanced websites, this is the blog for you.
You know WordPress has unlimited plugins. Among them we'll show you how you can make a dynamic website easily using its Elementor plugin.
The Elementor plugin has both a free and paid version. It's easy to use, has extensive options enabling you to design a variety of websites within minutes. Read on to find out about some awesome websites which can be made with Elementor.
Some of the different types of websites you can build using Elementor are recipe websites, portfolio, business directories, ecommerce stores, and real estate listings.
Creating Dynamic Websites with Elementor
CPT or Custom Post Types are easy and accessible tools of the WordPress platform. They are used to customise websites. Use them to give the desired look to your website. Combine CPT with Elementor to format your website as you wish. Moreover, it will help you to include unlimited data. Apart from which, this combination offers some other advantages too;
Custom Post Types allow you to design different types of websites. Its numerous plugins help you to:
Manage types of toolsets
Create Custom Post Type UI
Create Custom Post Type Maker
Want to know how to use it for your website? Understand which types of websites its good to use it in;
E-Commerce Sites
Generally, Elementors are used extensively in online stores. Most people prefer it to build different sections of ecommerce stores. Usually Ecommerce stores include the following sections;
Product image
Sizes
Price
Variations
Colour
Stock availability
Rating
Shipping info
You can include all these sections in a website from scratch. But, it will take time. Combine Elementor with WooCommerce Builder to ease the development of your project.
Service Based Sites
Many sites that offer services use the Elementor plugin. It enables them to customise the design of their websites as required. The result is more traffic engagement. Common sections included in this type of website are:
Home
About Us
Services
Blog
Contact Us
You can also make your team page visually stunning with the help of this plugin
An appealing 'About Us' page is important for all websites. People love to look at the faces behind the scenes. So, you've got to make it engaging.
Create Custom Post Types for all your team members. Don't forget to include the following things there:
Image of the team members
Their designations
Department
Expertise
Leverage Portfolio widgets or the archive function of CPT while using Elementor. This will enable you to place your entire team members on a single page.
Coupon Sites
Offer coupons and generate income from affiliate marketing. This is one of the best ways to monetise your website. Just add the button of your affiliate link to the coupon.
Portfolio Sites
This is a common example of websites made with Elementor. People use portfolio sites to highlight their skills. The main purpose of highlighting is to get more work. A lot of the time portfolios include the following information.
Client's Name
Nature of work done
Project description
Year of work
Technology used
Elementor comes with many plugins. Use anyone of them to build your portfolio website.
You can either use Post or Portfolio widgets to showcase your portfolio items. Also use its Testimonial widget to allow your readers to read what your clients think about your work.
Online Course Sites
Many websites are now selling courses. In this way, it's becoming similar to eCommerce sites. WordPress is crowded with huge learning management plugins. If you're interested in building your own online course, switch to WordPress.
Commonly included sections with online course sites are:
About section
Course videos
Instructor profile
Skills taught in the class
Price
Syllabus
Here, Testimonials are vital. Your users will read them before they buy your course. Include them using Elementor.
Structure the page content with the help of the Elementor Sidebar, Accordion, and Tabs.
Review Sites
One of the best Elementor websites are Review Sites. Whether you've a movie or book review site, using CPT will make the process easy. These kind of websites need huge data, this is where CPT stands out in providing you all that's required.
With its use, you can easily display:
Director/Author
Genre
Rating
Release Date
Description
Your options will vary depending on the item to be reviewed. Smart use of CPT plugins will help you to get the desired look for your website.
Real Estate Listings
The challenges of building real estate sites are slightly different. A lot of offers can attract an increase in traffic. Some of the details you should mention are:
Number of rooms and floors
Footage/Square meters
Detailed images
Price
Contact Number
Custom Post Types have advanced custom fields to help you include all of this information plus more.
Restaurant Sites
Running a restaurant is one of the toughest jobs. To get more customers on a daily basis, your website should be engaging. You can customise the website using Elementor. Some of the sections commonly included in these kinds of websites are:
About
Menu
Locations
Delivery
Reserve a Table
Recipe Sites
Customising recipe sites are fun. These kinds of websites vary widely from others. These are populated with information such as:
Ingredients
Portions
Cooking time
Nutritional values
If you've lots of recipes to share, include sections like:
Main course
Appetizers
Salads
Snacks
And so on…
This is the best website software to leverage the power of custom taxonomies. Give the structure required to your website using Elementor's Accordion, Image Gallery, etc.
Business Directories
Business Directories are another good example. Manage your content with the customisation options of Elementor. Also add in the following sections.
Business Type
Location
Opening hours
Contact info
Ratings
Testimonials
You can use several Elementor modules such as Google Maps, Testimonials, Carousels, Image Gallery, Social Icons, etc to include the information mentioned above.
Classifieds
WordPress has made the job of building Classified Sites easy. Furthermore, Custom Post Types will help you to put in many listings without any hassle.
Job Offers
Items for Sale
Events
Services
Apartments
Get In Touch And Use Our Expertise To Build Your Website
The Bottom Line
With Elementor, designing any kind of website is possible. Its flexibility creates endless opportunities for you. Apart from the examples mentioned above, there is an infinite choice of options. If you're not confident in leveraging the potential of Elementor, get in touch with a professional web design company.