Wednesday, August 9, 2023 |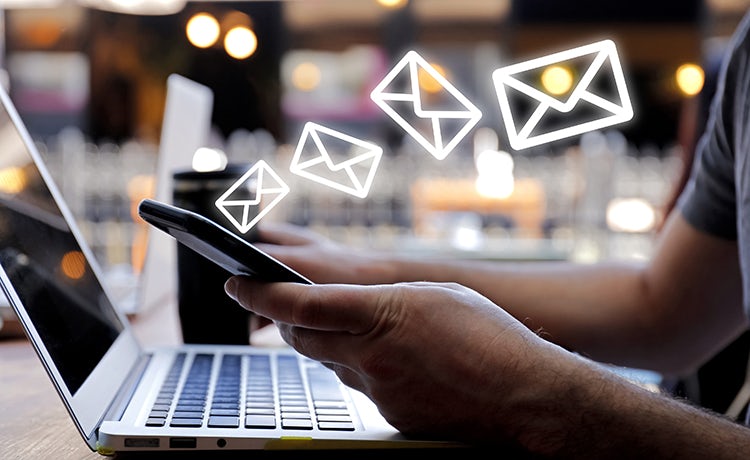 In today's digital age, email marketing is one of the most effective and efficient ways for businesses to connect with their target audience. With a well-executed email marketing strategy, businesses can reach out to potential and existing customers, increase brand awareness, and drive sales.
Bespoke Email Templates
We offer a wide range of bespoke email templates that are designed to help businesses create visually appealing and engaging emails. These templates are fully customisable and can be tailored to meet the specific needs and preferences of each business. This ensures that businesses can create emails that are consistent with their brand image and messaging, and that resonate with their target audience.
Advanced Segmentation and Targeting
One of the key benefits of using Qube Digital Media's email marketing services is the advanced segmentation and targeting capabilities. This allows businesses to segment their email lists based on various criteria such as demographics, purchase history, and interests. By doing so, businesses can send targeted emails that are more relevant to each recipient, increasing the likelihood of engagement and conversion.
Automated Campaigns
Our email marketing service also offer automated campaigns, which are designed to save businesses time and resources. Automated campaigns allow businesses to set up triggers that send targeted emails to recipients based on specific actions or behaviours, such as abandoned cart reminders, welcome emails, or post-purchase follow-ups. This helps businesses to stay engaged with their customers and keep them informed about new products, services, or promotions.
Detailed Analytics
Using detailed analytics businesses can track the performance of their email campaigns, including open rates, click-through rates, and conversion rates. This data can then be used to optimise future campaigns, improve engagement rates, and increase sales.
Expert Support and Guidance
Qube Digital Media provide expert support and guidance to businesses that use their email marketing services. This includes access to a dedicated account manager who can help businesses to create effective email campaigns, optimise their strategies, and troubleshoot any issues that arise.
We offer email marketing services with numerous benefits to businesses of all sizes. With customisable templates, advanced segmentation and targeting capabilities, automated campaigns, detailed analytics, and expert support and guidance, businesses can create effective and engaging email campaigns that drive results. 
Whether you are a small startup or a large corporation, Qube Digital Media's email marketing services can help you to connect with your target audience, increase brand awareness, and drive sales.