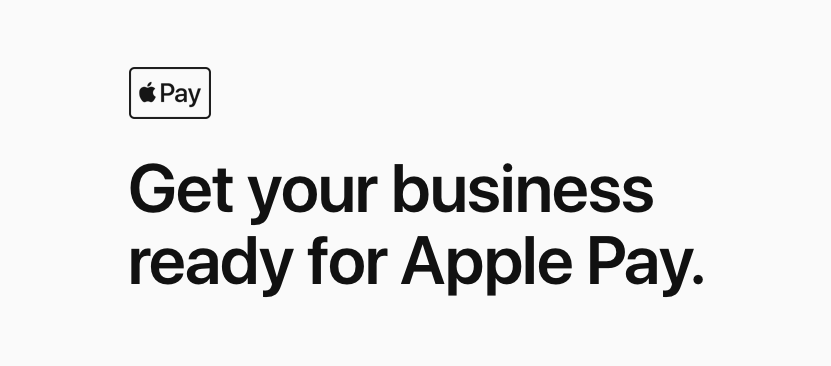 One of the best ways of boosting sales conversions online is to make it as easy as possible for your customers to pay you. Mobile payments and digital wallets are fast emerging as a leading method for completing online and offline transactions. In this short article, we will take you through the basics of Apple Pay and why it is worthwhile including this secure, one-touch checkout option on your site.
What is Apple Pay?
Apple Pay is a financially regulated payment service that is operated via a mobile device. It is highly convenient and enables an iPhone or Apple watch to be used to complete transactions in-person, online and via iOS applications. The technology uses Near Field Communication (NFC) to make contactless payments and  EMV Payment Tokenisation Specification for highly secure encrypted digital transactions that shield the customer payment details from the merchant.
Since its initial launch in the United States in 2013, Apple Pay has expanded to the UK and many other countries. As of 2020, it is thought that 5% of all card transactions are completed using Apple Pay with the company expecting to claim an even larger share of global card transactions soon.
Key reasons to include Apple Pay for Merchants on your site.
Apple Pay is popular because it is an incredibly easy payment solution from a truly aspirational brand. Apple has made sure that their payments are faster than accepting traditional card payments. Apple Pay removes the hassle of finding the right card and typing in endless numbers, replacing everything with a single touch.
Merchants can also feel confident when accepting Apple Pay payments as it is more secure than a standard credit or debit card. The payments are intrinsically linked to the customer's Touch ID, Face ID or a passcode generated by the phone. Your company will not be required to store the customer's bank or card details directly.
Returns are just as easy as the payments, with Apple Pay transactions carrying a Device Account Number that can be used just like a card number to promptly process the return.
If your company has a rewards programme, Apple Pay can be configured to support this too.
Apple Pay does not typically carry limits, although in some regions an additional means of authentication may be required above a certain limit decided by the financial regulator.
Apple Pay is free to use for both you and the customer. You should not expect to pay any fees. In the event of fraud, the conditions are more favourable than where card fraud occurs, with merchants being able to shift the liability for transactions to the issuer in many cases.
How to accept Apple Pay in your e-commerce store.
To include Apple Pay in your website you will need expert developer integration of an SDK or API from the relevant payment provider. The one-touch checkout can be significantly customized by e-commerce developers that have proficiency in integrating Apple Pay and maximising its functionality.  You will also have to abide by Apples UI specifications with approved buttons to ensure that the checkout process operates smoothly. More information on this can be found here.
Once your Apple Pay one-touch checkout is live let your customers know
Merchants that carry Apple Pay can take advantage of authorised Apple payment symbols, including the Apple Pay mark that can be displayed prominently throughout a website. These assets can be downloaded from the Apple Pay website to provide a real boost to your marketing.
Professional assistance is key to successfully integrating Apple Pay into your website.
If you are ready to add Apple Pay to your e-commerce website, our team of e-commerce developer have the experience and expertise to make this integration as smooth and as simple as the one-touch checkout itself. We are on hand to offer all the advice you need and can deliver a turn-key configuration of the payment service to ensure you do not miss a single sale. Contact us to learn more.