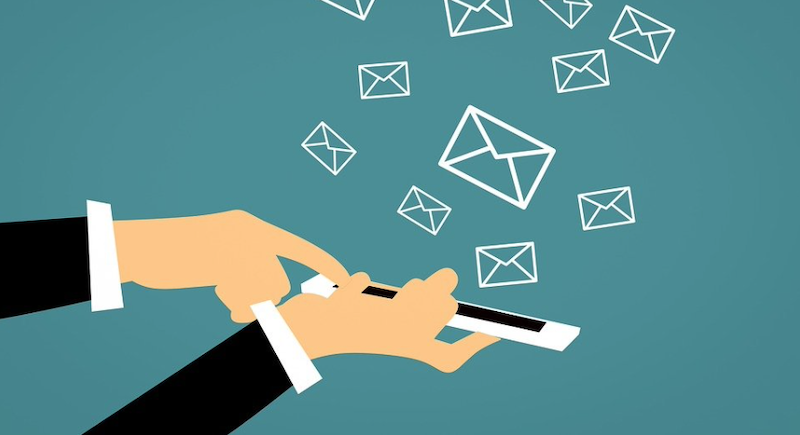 Inactive customers are a valuable source of revenue for your e-commerce business.
In e-commerce, every sale opportunity counts. The e-commerce ecosystem is a competitive one, with potential customers having multiple options and opportunities to procure the products and services you provide. This means that you need to fight for customer retention as much as you already do when seeking to attract new customers.
Retaining or reviving old customer relationships is a cost-effective source of growth for your business.
Reviving customer relationships is always worth it.
Customer engagement is vital for building a broad base of residual revenue as well as cementing brand loyalty. Amongst your existing customers, the customers who have become inactive are a key group for your attention.  You have the upper hand in marketing them as you already know a few things about the products and services they require and the costs of making that lucrative reconnection are low. Remarketing delivers great ROI and a prominent Harvard Business School study has shown that even a 5% uplift in customer retention can deliver profits of up to 95%!
SMS remarketing is an effective strategy for reconnecting with your customers.
SMS is a cheap and simple way of launching campaigns to win back customers who have gone cold. You may not have thought about reaching out to customers in this way but it is remarkably effective and when correctly used can certainly outpace an email marketing campaign. Here are the key benefits of SMS remarketing:
SMS is reliable with the vast majority of texts being opened by recipients compared to only 22% of emails being opened and read.
SMS goes direct to the customer. People are never far from their phones so you know that your communication will be going straight to them. For an inactive customer, you are far more likely to get through to them if you use this personal channel, rather than sending an email that could get lost in spam.
SMS is cheap. Even bulk SMS messaging services have very competitive pricing and can be affordably integrated into a unified communications (UC) platform.
SMS forces you to stick to the point. With a single standard SMS, you only have 160 characters to play with. You'll want to ensure that the message delivered is well-crafted, engaging and succinct.
Key steps for identifying inactive customers to re-engage with SMS remarketing.
For this marketing campaign, you will be specifically looking for previous customers who are not currently interacting with your communications. We are talking about subscribed individuals who aren't opening your emails or clicking on the links you supply. If you have decent CRM you should be able to filter your data to identify inactive customers. You may already have timed notifications for this customer group.
Once the correct subset of customers is identified additional analysis can be used to tease out insights about their behaviour, previous interactions with your brand, and comparison with your typical customer lifecycle. These factors will affect the likelihood of attempting to reconnect with them via SMS.
For real success, craft an automated campaign.
When reaching out via a channel that is as personal as SMS you want to leave nothing to chance. SMS marketing has its pitfalls, especially as unsolicited text messages may be unwelcome and perceived as potential fraud.
Automation means the communications can be well-crafted, with a consistent message and represent your brand well. You will need to use your unified communications platform and aggregate your inactive customers into a specific delivery group that can be tracked throughout the campaign.
Successful win-back campaigns for you to try.
Keep your campaign nuanced and gracious, all you need to do is let the customer know that you are still there, and provide one of the following:
Discount codes have great conversion rates and your customer will appreciate significant discounts that cannot be passed by. If your customer takes up the offer and purchases something, don't fix something that isn't broken – send another and another…
Flash sales also provide every reason for a cold customer to warm up and buy something. The time limit on the sale is an added motivator to grab a bargain and rediscover what they appreciated about your brand. These sales can be run at set intervals to provide sequential opportunities for a sale
Contests are all about bringing a customer back to your e-commerce platform to be reacquainted with your brand and merchandise. Ensure that you craft a landing page specifically for this purpose and perhaps add a discount code for all participants too.
Top tips for SMS remarketing with flair.
SMS remarketing has its own etiquette that is designed to keep your interactions fresh and acceptable to the recipient. Sticking to these three points should ensure that your campaigns stay effective and you earn engagement from your customer.
Using dynamic fields will personalize the message and ensure the recipient knows that it is for them. Names can be ported into your SMS remarketing campaign list, for an engaging greeting.
Create dedicated landing pages for your campaigns. An SMS remarketing campaign needs to be paired with a well-structured and targeted landing page that prompts the SMS recipient to interact with a CTA of some kind. These pages should be developed specifically for the SMS campaign to ensure that they achieve the maximum conversion rate.
Always shorten URLs. Long e-commerce page URLs will be poorly formatted and spammy in an SMS message.
Rounding up.
SMS remarketing is an effective way of engaging your customers and injecting some momentum into your CRM. Consumers are receptive to this form of marketing with over 70% of a survey sample of customers considering SMS marketing a good idea.
If you are looking to re-churn your CRM with SMS remarketing why not invest in professional help?
As a dynamic team of e-commerce experts, we are on hand to help business owners extract the maximum value and profit from their CRM. We can work with you to leverage the underutilized customer groups in your database for increased traffic, conversions and sales. If you would like to know more about what we can do for your online store, simply reach out by phone or email. We look forward to providing the assistance you need to make a success of your SMS remarketing campaign.