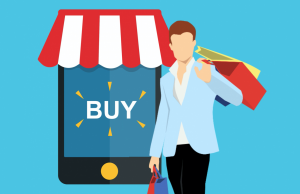 Google has excelled in delivering up just what consumers want with their savvy Google Shopping listings. Unlike much of the text-heavy content that users have to trawl through, Google Shopping listings are image-rich, bright, clear and to the point. They're not only popular with shoppers but with e-tailers too who are using this service in increasing numbers to remain relevant and stay competitive. 
Why Google Shopping is essential for every e-commerce retailer.
Here are some key reasons why your e-commerce store needs to be using Google shopping. 
Prominence. Google Shopping listings have pride of place at the top of the search results page, taking full advantage of user eye-line.
Products stand out. High-quality images mean that your products are eye-catching and instantly evaluated by potential customers.
Higher conversion rates. With a link directly back to your products page, you will benefit from visits from users who are ready to buy.
Outstrip text-based AdWords performance. Google Shopping is specifically designed for online retailing, meaning that your Google shopping content is more targeted and relevant than AdWords, where products cannot be seen. Like AdWords, Google Shopping is a paid service and campaigns are managed via an AdWords account.
Google shopping used to be optional, but now one can credibly suggest that it is an essential platform to master for online retailers who want to do good business. When used optimally, Google Shopping delivers advantage and gains in an increasingly competitive marketplace.
Getting started on Google Shopping is simple. Here are your key steps.
Set up a Google Merchant Center account. This allows you to store your product data for campaigns.
Collate and upload product images and descriptions. Ensure all products images are of high quality as they will be checked by Google. You images should have:
A solid white or light coloured background.
Clear, even lighting.
Show the product to be sold clearly.
Complete a data feed for your products which should include:
Country
Language
Product I.D.
Title
Brand
Size, colour, style
Description
Price
Link to the product page on your site
This is where Google will draw the information necessary to generate it's product listings. Information for multiple products can be uploaded by Google Sheets or CSV file.
4. Link your Google AdWords account to your updated Merchant Center account. 
5. You are now ready to create a Google Shopping campaign. These paid campaigns involve bidding for relevant product search terms. Using AdWords, target and schedule your optimized campaign. You can also automate campaigns and set budgetary limits. 
Achieve excellent return on investment with our Google Shopping campaign management.
Creating successful Google Shopping campaigns, especially across multiple product lines can be daunting. Mistakes can be costly, so it is well worth getting the assistance and expertise of e-commerce specialists like ourselves who can provide targeted, profit-driven management of your Google Shopping account. 
We are able to handle all aspects of setting up and implementing your Google Shopping campaigns to ensure that they convert sales and are always cost-effective. Contact us today to find out more about how we can help your online store to master Google Shopping.