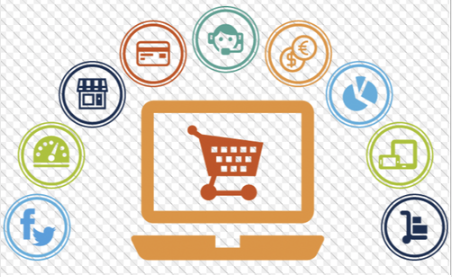 The prospect of flurries of e-commerce sales is tantalising to so many retail businesses, but some greatly underestimate the work needed to become commercially viable online.
E-commerce is a competitive industry and requires a diligent approach to designing and managing your website. Not only does it have to be properly engineered, but the site also has to be user friendly and engage and convert sales.
If you have started an e-commerce website with platforms and software like:
Shopify,
or BigCommerce, etc
Your store needs to go beyond the 'out of the box' vanilla presentation to perform optimally. In this article, we take a look at 5 key areas you need to address to keep your online store performing as it should.
Our take on the minimum you need to be doing with your e-commerce store in 2020.
Security Cybersecurity is essential for the integrity and reputation of your e-commerce brand. The average cost of a breach for UK businesses is just over £1400. Cyberattacks, fraud and data loss cost time and productivity. An inadequate approach to securing your e-commerce site could also mean you could be prosecuted under GDPR legislation.
Responsive design If you are still trying to get away with desktop-based website design, you are probably missing out on a significant volume of website traffic and potential business. Make it easy for mobile and tablet users to buy from you by redeveloping your e-commerce store with a mobile-friendly design. Non-responsive websites also fall foul of Google's mobile-first indexing meaning that your rankings on the search engine will plummet.
Chatbots Whether you love them or loathe them, chatbots are a great aid in converting sales as they can be used for the last minute questions and objection handling needed to sell successfully. Automated or manned chatbots also provide a great customer service function which will help build your brand's reputation for responsiveness.
Streamlined checkouts will keep your customers coming again and again. As mentioned above, you want to make it as easy as possible for customers to spend money with you. Creating a checkout process with the minimum number of steps, or even a one-step checkout, will demonstrate your store wants to make shopping online convenient.
Content marketing is a great way of building the reputation of your brand and driving traffic to your online store. It is well worth investing in sharing your knowledge and expertise to help potential customers evaluate your products more effectively. Good quality content in the form of blogs or product guides will also help build authority for your site and can be shared via social media.
Engineer your online store for success with our market-making e-commerce development.
We are leading e-commerce experts who deliver a future-proof approach to building successful e-commerce businesses. Our agile team works across all the leading platforms to create bespoke solutions for selling online with flair.
Contact us today to find out how our winning design can propel your growth in 2020.