Monday, September 28, 2020 |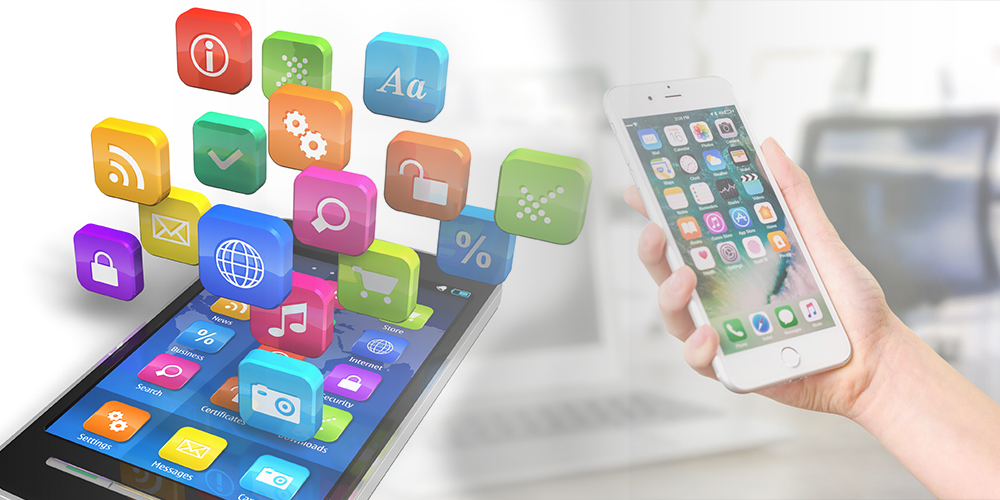 In the age of the smartphone, one of the key ways of keeping your business and services relevant is to develop and market an app. Mobile apps are custom software that are designed to be downloaded and run on a mobile phone.
The last decade has seen fantastic development and growth of apps as highly utilized consumer products generating hundreds of millions of dollars in revenue annually. If you have been deferring or avoiding getting involved in this expanding marketplace, the costs of waiting are high as your competitors can and will take your spot.
Motivate yourself with these 7 key benefits of developing a mobile app for your business.
Smartphones are the future. Smartphones are increasingly dominating internet traffic and use. With 70% of the global population expected to be mobile internet users by 2020, the demand for phone-based software applications will shoot through the roof. As the smartphone will be a primary driver of internet use, positioning yourself for success by being quite literally 'on the phone' can only be advantageous to your business and brand.
Conquer new audiences. Mobile app development will help your businesses be seen in a new light by people searching major app stores like Google Play or iTunes. Your conventional website may not have caught their eye, but condensing your service in an accessible and near to hand software makes it easier for prospective customers or clients to interact with your brand.
Open a new channel of communication with your customer base.  A mobile app could be a great way of decanting elements of your company's customer service function for responsive and remote interaction. A custom smartphone app will make it easier for people to ask questions and receive remote assistance from your team. Alternatively, depending on your business sector, an app could perform the role of being a mini-intranet or knowledge base providing all the resources needed to utilize your service.
Solve the problem. No matter what your business does, you will always find an enthusiastic reaction online by developing an application that solves a real-life problem. Calculators, maps and basic e-commerce take the hassle out of the day to day tasks of consumers and they will thank you by keeping your business in front of mind when the time comes to buy.
Innovate!  If you are looking to refresh your company identity and culture developing an app could help your break new ground. Developing mobile apps is all about looking for ways of doing things better. Get the team together and brainstorm how you can use tech to make what you do better. Hire a developer and condense and refine your ideas into a new app!
Build brand recognition. With each download of your branded application, you are increasing your audience and awareness of your brand. This is one of the key benefits of using mobile apps for marketing and with targeted development, you will be amazed at the reach you can achieve!
Make money.  App development can be profitable, either through generating new business or sales or from royalties generated by selling a premium application. After all, you may have a runaway success on your hands.
Thinking about taking the plunge and creating your app? Talk to us!
We are a finessed team of software developers who are experienced in creating successful mobile apps for all the major smartphone operating systems. Sitting down with our team is a great first step to developing an app for your company as we can supply the technical advice needed to get your idea off the ground.
To get your app development plans underway simply reach out by phone or email.