Thursday, December 24, 2020 |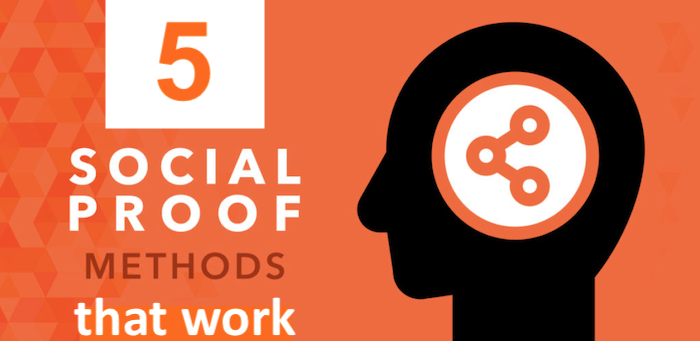 If you have experience of running a finely tuned e-commerce business you will be well aware of the impact that even the smallest and most nuanced changes to your site can have on conversion rate. Social proof is an often overlooked area of e-commerce marketing that is now getting increasing recognition due to its ability to convert sales.
In this concise guide, we will take you through all you need to know about social proof, leaving you equipped to boost your sales and revenue with this key Conversion Rate Optimization (CRO) technique.
Tackling the nebulous world of consumer purchase decisions may be a bewildering prospect for any e-commerce manager but mastering the deft use of nudges and cues can get product moving off the shelves. This area of e-commerce marketing known as social proof builds on principles found in behavioural economics to deliver real-world impact in converting sales.
So, what exactly is social proof?
Social proof is a behavioural phenomenon that has been observed which shows that people are more likely to do something that everyone else is doing. Also known as informational social influence, the concept was first characterized by marketer Robert Cialdini in the 1980s.
Social proof helps you to inject a healthy dose of credibility into your products and services.

Social proof translates to the contemporary e-commerce site in the form of indicators and alerts that demonstrate that other visitors to the website are positively appraising and actively purchasing products. Much like word of mouth, the use of social proof inspires confidence that the product in question is well-rated and worthy of consideration.
Here are some powerful strategies for tipping the balance with social proof!
Get your digital cash register chiming by implementing these 5 key ways of converting sales with social proof:

1. Highlight page views: Create online Fear Of Missing Out (FOMO), by drawing attention to the number of page views a product is getting is a sure-fire way of indicating demand. This, in turn, motivates your prospective buyer to get a move on and buy the item before it sells out.
2. Indicate stock levels: This classic social proof strategy is designed to create a sense of urgency for the prospective buyer. In a regular physical store, a customer would have direct sight of how many of a particular item is on a shelf, with the impetus to purchase fast if numbers dwindle. By providing the actual number of items in stock or a message like "ONLY A FEW LEFT", visitors to your site can evaluate if they need to act fast to benefit from your great deal.
3. Spotlight popular products: If a particular item is selling well, highlighting it is likely to increase its sales, after all, it must be good if it is a "best seller"! It is also likely that popular products are a reason why people are visiting your site, so promoting them will save customers browsing time and the potential of bouncing off-page.
4. Star ratings and reviews are a gold standard for boosting the credibility of a product and providing visitors to your site with the opportunity to see what prior buyers thought of your product. This strategy builds trust as it shows transparency and an objective evaluation of your products and services. Integrate your reviews on-page or via a site like Trust Pilot.
5. Recommendations based on what others purchased may help you pick up additional sales or retain a customer who has gone elsewhere. This valuable cross-selling strategy has been mastered by the gurus over at Amazon who credit up to 35% of their sales from this technique.
Integrating social proof into your e-commerce web build requires insightful design and engineering.
Harnessing the potency of strong social proof techniques requires expert e-commerce design and configuration of your site. Why not reach out to our experienced team of e-commerce developers who would be pleased to show you how you can boost your sales conversion optimization with effective social proof methods?
We have technical skill and expertise across all the leading e-commerce platforms and technologies. Call or email today to give your online store the boost it needs.