Friday, January 14, 2022 |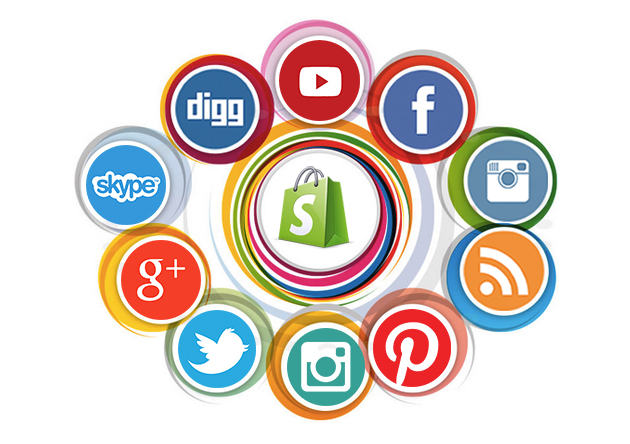 Shopify is going from strength to strength with more than a million businesses across 175 countries using this popular eCommerce platform in 2020. Part of the appeal of this e-commerce platform is its versatility, with Shopify pros and developers increasingly extending the capabilities of Shopify stores to maximize the revenue they can generate.
The scope of Shopify has been blown wide open by the expanding range of integrations for Shopify that enhance the performance of the platform and utility as a retail point of sale (POS).
To get you up to speed this quick guide to Shopify integrations will explain the essentials for using integrations in your Shopify website.
What is a Shopify integration?
Shopify integrations are a special kind of software that enables your Shopify e-commerce site to be connected to other platforms and work in harmony with them.
The leading Shopify integrations are built on an application programming interface (API), that enables data to flow between Shopify and the app it is integrated with. The integration can operate synchronously with Shopify meaning that key e-commerce processes can be run in unison across multiple channels or platforms.
Integrations are an incredibly productive solution for working with Shopify and enable you to run more responsive business, coordinate campaigns and increase the level of revenue your e-commerce site can generate.
What are the types of Shopify integration available?
Here are some of the main types of Shopify integration to add to your Shopify website:
1. Analytics integrations for Shopify
Analytics applications can be integrated with Shopify to provide comprehensive data collection, dashboarding and insights for the performance of your online store. Accessibility of powerful eCommerce analytics can inform your decision-making. Examples include Google Analytics and Google Tag Manager.
2. Loyalty Programme integrations for Shopify
Loyalty programmes are a great way of holding the attention of customers and encouraging them to keep returning to your store. Pro loyalty programme integrations like Smile.io seamlessly manage the accrual of loyalty points and process discounts.
3. Email Marketing integrations for Shopify
Email marketing is an effective partner to any eCommerce marketing campaign. Email marketing integrations connect leading Email Service Providers like MailChimp or ConvertKit to your Shopify site for better, more responsive management of the nurturing and transactional emails you send customers and subscribers.
4. Sales Funnel integrations for Shopify
Sales funnel integration helps you to automate the steps that your customers move through as they purchase on your site. The sales funnel can be as narrow or broad as you want with key integration enabling social selling and drawing customer transactions from social media. 
5. Social media integrations for Shopify
Social media is viewed as an essential channel for making an impact by selling products online. Powerful social media integrations can harmonise your contents, campaigns and offers across every social media account your business holds and ensure that you engage and respond to your audience effectively.
Search for your ideal integrations at the Shopify App Store
As a Shopify merchant, you can look for fully-vetted and approved integrations that would be advantageous to a Shopify store. App developers create novel apps that can be purchased and paid for inclusive with a Shopify Premium plan.
Professional support to take your Shopify website to the next level
Shopify is a great platform but integrations and apps are where you can differentiate yourself from the competition. There are thousands of integrations you could potentially use to extend the reach of your brand and we have the expertise to assist you in selecting the right ones.
Reach out to our team to learn more about what your Shopify website could achieve with integration implementation and eCommerce management from Qube Digital Media? Call or email us to learn more.