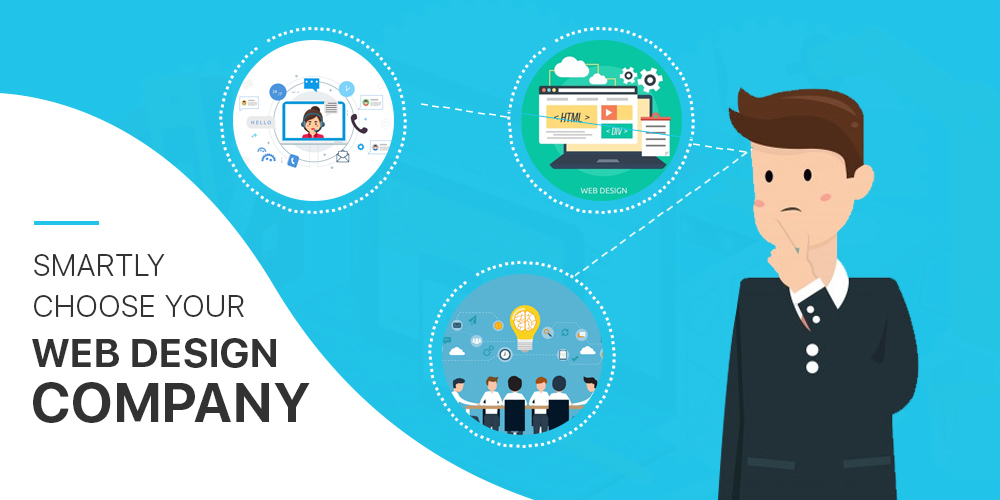 Finding a reliable web design company is like finding a needle in a haystack. Mistakes when selecting the right  company can have detrimental consequences. Here's some pointers to help you make the right decision.
Top Tips to selecting a Web Design Company
List Your Needs
You know your business better than anyone. When you're planning to design a website, you've already got an idea about your requirements. The discussions with your prospective web designing companies should be candid. They should have the patience to listen to your wants and needs as well as have the abilities to give you a design which meets with your brands identity.
Bring Creativity to the Table
Creativity attracts. Needless to say you want a website to drive traffic and boost sales. If creativity has no place in your website you will find the bounce rate will be high. A professional web development company will be able to build a website that is out-of-the-box yet relevant to your industry.
Has a Strong Marketing Team
Digital marketing is an integral part of web design. It's best to avoid web design companies without a well-trained marketing team. A company with a strong digital marketing team will consider the SEO aspects while designing your website. As a result you'll get an aesthetically appealing and feature-rich website which has great search engine ranking potential from the start.
Count on CMS While Designing
Content Management Systems are crucial for your website, lack of which means that you'll need the help of a web developer every time you need to update content. Always use a web design and development company who understand how to build easy to use CMS websites.
Focus on Responsiveness
"Responsive website" isn't a buzzword. Google prioritises responsive design when ranking websites. With the growing use of mobile phones and tablets the demand for responsive web design is a must.
Show You Live Websites
Ask your prospective developers to show you some of their live websites. Take time to visit their example websites . If the website layouts, designs and functionality don't impress you try another company.
Extensive Knowledge
Your prospective web design company should be able to handle all the aspects related to development. They should have in-depth knowledge relating to advanced coding and be able to solve complex problems. At the same time, they need to have expertise in how to customise web projects. The more knowledge your web design company will have, the better your website will be.
Have They Dealt with Different Industries
Versatility is an outstanding quality of any website design company. Select a company that has handled projects across a range of industries, they will understand how to overcome even the most complicated of challenges. In addition to which, a versatile company can add their uniqueness when creating your website.
Handles Both Local and International Projects
Whether you want to establish a local business or want to take your brand global, select a design company who can visualise the bigger picture. They should have experience in building both local and international websites, meaning there's a high probability they understand a global audience, which in turn will help increase your brands exposure.
Understand The Latest Design Trends
A web design company needs to keep themselves updated with the latest design trends and technological advancements. You'll want to portray a modern appeal to your website. The designers should know what the latest design trends are and be able to include them in your newly developed website, from flat design to parallax scrolling, to name a few.
Seeks Your Permission Regarding Website Relocation
When your new design company is relocating your website, they should ask your permission before doing so. They should understand where to move your website to prevent your site suffering from demographic issues. .
Round-the-Clock Customer Support
Groping in the dark when faced with an issue with the website is something which no one wants. Make sure that the company are able to provide 24*7 customer support. There should always be someone to answer your concerns quickly.
Ask About Their Client Retention Rate
Client retention rate shows how satisfied a client is with the services provided. If the client retention rate of a company is high they should be prioritised over those who lose customers
Timely Delivery
Your proposed company should be able to meet any deadlines they set and will not give you excuses should they fail to do so.
Provide Cost-Effective Services
We all want to get more by paying less. However, make sure the company isn't offering their services at silly cheap prices. Check their fees are competitive and at the same time they shouldn't compromise on service or quality.
Conclusion
Don't just jump in with the first company who knocks on your door, compare the services, profile, and prices of different companies to pick the one that meets your needs and who you feel you can work with.
If you're looking for a reliable web design company that is efficient, provides quality work which will help you achieve your goals and has the technical skills to meet any challenge, consider Qube Digital Media.
To discuss your project, click on https://www.qubedigitalmedia.co.uk