Tuesday, January 26, 2021 |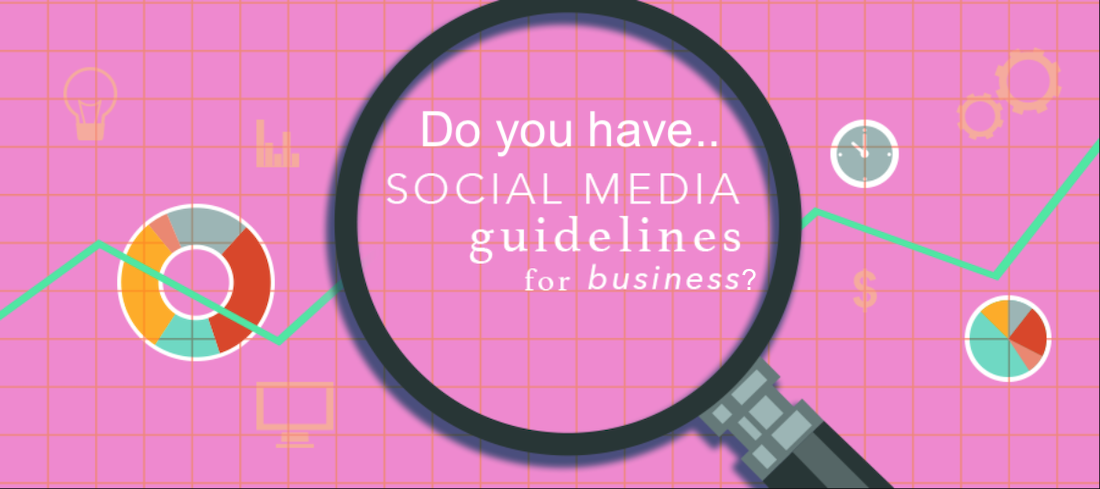 The potency and reach of social media have lured business of all kinds and sizes to the leading platforms to promote their brands, products and services. However, the social media jungle can be an unpredictable and unforgiving environment in which to market your business. A faux pas on social media is not only embarrassing but may be ramified by multiple shares, retweets and repositing meaning your brand image and even revenue can be quickly compromised.
Without putting into practice some basic guidelines and boundaries promoting your business on social media can become a bit of minefield. Let's look at the steps any business can take to arming their employees with social media guidelines that will keep your brand out of trouble on social media.
Social media guidelines or social media policy?
The first thing you will need to be clear about is whether you need to author some social media guidelines, a social media policy or both!
● Social media guidelines are an employee-focused handbook to provide practical instruction and guidance for what they should do when they interact with your company's brand on social media.
● A social media policy is a far more detailed document and risk management strategy that outlines the scope of how your business and its employees will use social media.
How do employees use your brand?
It is well worth taking a moment to consider fully how your employees interact with your social media accounts, brainstorming as you go. As well as being followers, they may be displaying links to your company in their personal accounts that may be affected by the content they create or share in their personal time. More formal arrangements you may have with your company can include:
● Access to your official accounts for authoring and disseminating content.
● Employee-run personal accounts on behalf of the brand using the employee's identity.
● Disclosure of employment when communicating on topics related to the brand via a personal account.
In all three cases, your social media guidelines should support employees in knowing how accounts should be managed and what they can or can't express or share.
Here are some key areas that your social media guidance should touch on.
1. Cybersecurity
You will need to keep the login details for your companies official and related accounts highly secure. Two-step verification for access to all social media accounts should be a minimum. Anyone using the account needs to be aware of the need to keep corporate and customer data secure and exercise strong discretion on interacting with suspicious content or links.
2. Privacy
Confidentiality is the watchword when it comes to having company-related interactions on social media. Avoid any discussion or dissemination related to staff, customers and clients, trade secrets and financial information. Council staff to assume that everything, including direct or private messaging, could be in the public domain.
3. Harassment
As social media is pretty much an open forum, employees may encounter online harassment and cyberbullying. As an employer, it falls to you to establish clear boundaries with a low threshold for ignoring and blocking trolls as well as reporting harassment to the relevant social media company.
4. Staying inclusive
Encourage your team to ensure that content shared or interacted is unlikely to cause alienation or offence to different groups of people. Cultural nuances and vernacular may mean that this is not always easy, but it is best to actively avoid controversy and create the type of social media account where anyone can feel welcome.
Keep offline communication channels open so team members can ask before they post on social media
If staff can reach out and ask about the content posted on your accounts and responses or questions, you will be able to tackle any challenges or frank problems early, or better yet prevent them altogether. With social media moving as such a rapid pace, the learning curve for everyone is steep. Stay up to date with what other organisations are doing to support their employees with social media use and glean any helpful useful advice or strategies.