Monday, August 10, 2020 |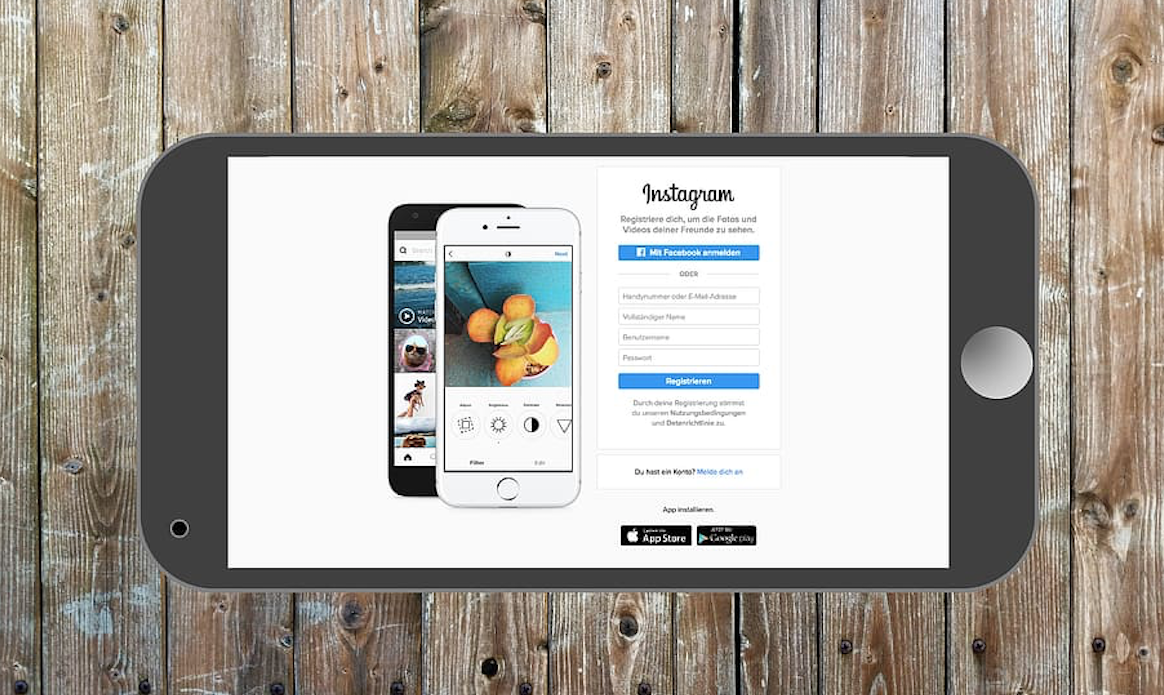 Show off the best of your brand with an Instagram Business Account.
Instagram was certainly the social media success story of the 2010s and its runaway success has shown no signs of losing momentum. It's ingenious early adoption of the smartphone has meant that businesses and influencers that use the platform are gaining access to a user base of up to 1 billion monthly!
It's no surprise therefore that e-commerce businesses that want to stay relevant will invest in establishing a winning profile and engaged audience on this platform. When done right, Instagram marketing is a fast way to grow revenue from online sales.
Benefits of using Instagram to boost your e-commerce sales.
Instagram's growth and popularity makes it an ideal partner for growing your online sales. Key benefits include:
A relatively young engaged user base. 75% of 18 to 24 year-olds are on this platform.
Access. With Instagram, you have unrestricted access to your audience and your content goes straight to their phones.
An audience that will engage with businesses. Up to 80% of Instagram users are following at least one business increasing the chances that it will be yours.
Users shop on Instagram. In the US, at least 11% of users use Instagram to shop online.
Over 130 million users are following through shopping links on Instagram each month. Make sure they are tapping on yours!
Your 7 key steps to optimise your Instagram Account for e-commerce.
With a targeted approach to your Instagram Business Account, you can begin to see just how many sales you can be making and broaden your scope for selling via this platform. If you have not already gotten to grips with this platform, here are the key steps you need to take to optimise your Instagram account for e-commerce sales.
Create a high quality branded profile picture. Invest in high-resolution photography and graphic design to create memorable branding that should be consistent across all social media accounts.
Use your 150 characters for an enigmatic bio. Your bio does not have to be about your company. It can be a philosophy, lifestyle or a description of what your company does well.
Add a clear link to your online store.

Take advantage of any advantage to link or publish your URL to create relevant links to your store.

Sign off with a compelling call to action.  You want to motivate users to visit your site, browse other images or content you have produced and engage by responding or sharing.
Use hashtags. Using hashtags will greatly extend the reach of your posts.
Don't skimp on product photography. Image sells on Instagram and you want to use the opportunity of each and every impression to show your products off to best effect.
Invest time in writing image descriptions that will provide all the information needed for a sale. 
Have you considered Instagram Shopping?
In addition to Instagram Business Accounts, Instagram has taken the logical next step and created Instagram Shopping, an e-commerce platform within Instagram that allows retailers to create an immersive e-commerce experience from Instagram stories content. Clicking on featured products will take users to an Instagram Shopping storefront, where users can browse products and be directed to the retailer's site to buy.
Get the professional perspective on optimizing Instagram for e-commerce with our comprehensive e-commerce social media account management.
For sustained brand awareness on social media platforms like Instagram, consistency is key. Our team of e-commerce and social media specialists have the expertise to create campaigns that ensure that your products are given the targeted exposure they need to generate sales. Contact us today to learn more about how we can help your e-commerce store make an impact on Instagram.