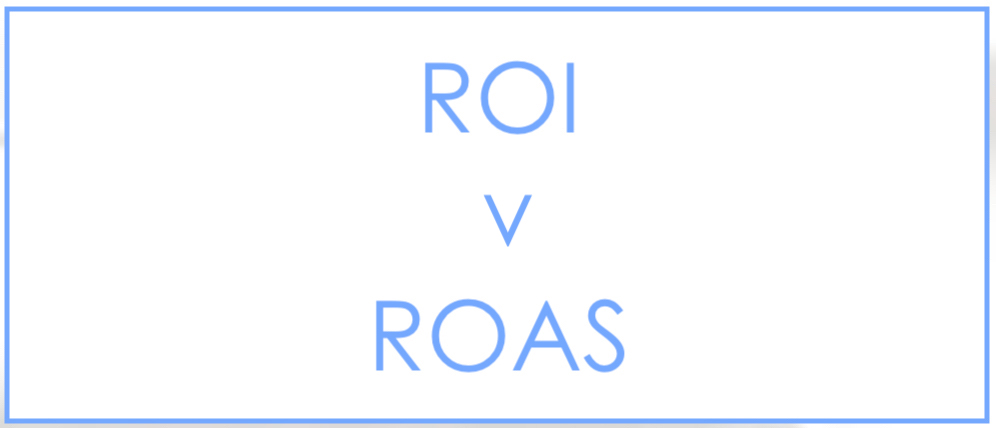 If your business is reliant on online advertising such as:
● Google AdWords
● Facebook Ads and boosted contents
● Microsoft advertising
and other paid-ad platforms, you will probably be familiar with the dizzying array of metrics supplied to assess the effectiveness of your campaigns.
With lead generation or online sales, it is tempting to focus on the bottom line of business won and sales generated, but a more nuanced approach may save you thousands on advertising spend.
In this article we take a whistle-stop tour through some important metrics that will help you to evaluate your advertising:
● ROI
● ROAS
● Conversion value
We'll also explore how these metrics can advantage your business in optimizing advertising campaigns.
What is ROI?
Return on Investment, or ROI, provides a basic ratio of the cost of your online advertising campaigns and any inclusive or allied marketing services acquired and the net profit you have gained from them. To calculate this metric, you will need to simply divide your profit (e.g. profits from online sales, converted business leads, downloads, etc) by your original financial outlay. 
Here is the formula: 
● ROI = net profit / cost of investment

 
What is ROAS?
Return on Ad Spend (ROAS) is a useful metric that helps you to stay in control of your AdWords Campaigns.
It is a straightforward calculation that keeps you abreast of how much revenue you generate for every pound or dollar of expense. Calculate this simply by dividing the revenues generated by your advertising expenditure by the monies generated. 
ROAS = money spend on advertising / money generated by the expenditure on advertising
ROAS vs ROI
There are some important differences between these two metrics that must be taken into account:
1. As an advertising metric, ROAS tends to be used in relation to specific forms of digital advertising, such as Facebook or Google AdWords.

 

2. ROI predates ROAS and provides a more generic business-wide evaluation of marketing spend value for money.
Alongside revenue generation, it is also important to consider other costs associated with the implementation of a digital marketing campaign. Despite a high ROAS for an e-commerce sales campaign, after deduction of the product costs, delivery and other expenses, the campaign may be loss-making even though it has a large ROAS. These metrics should be used to inform your business decision-making rather than dictate it. 
Tackling conversion value / cost
Other insights can be gleaned by delineating or weighting specific conversions through the assignment of conversion value. These data points can then be tracked against cost for a more precise evaluation of the effectiveness of an online advertising campaign in certain areas.
When taken together these key digital marketing metrics can be used to assess the cost-effectiveness of your advertising campaign from differing perspectives to ensure that your campaigns are worthwhile and optimized to deliver value ongoing.
Work with pay-per-click digital advertising specialists for the fine-tuning your paid advertising needs.
We are on hand to assist you in devising, implementing and overhauling your PPC or social media advertising campaigns. Our diligent, automation-free approach to account management means that we are continually focused on generating maximum returns for your business. Call or email our team today to learn more about how you can benefit from our metrics-guided approach to your advertising.