Monday, October 19, 2020 |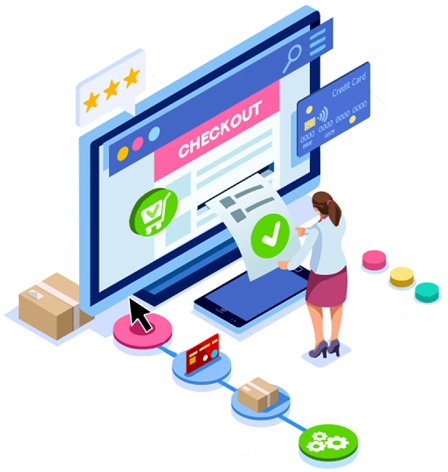 With over a million online stores open for business on its proprietary platform, Shopify has built a strong reputation for itself as an accessible plug and play e-commerce solution. The Canadian based company delivers the key e-commerce components and functionality needed to establish a footing in  your marketplace with features including:
A customizable e-commerce website including store and blog.
Integrated payment gateways.
Up to unlimited capacity for data storage and bandwidth (depending on package).
Automated product fulfilment and shipping integrations.
Responsive customer support.
This makes Shopify a competitive option for small and medium-sized businesses that are focused on growth. The basic package can certainly get you up and running, but with skilled customization and insightful engineering, a Shopify website can become an e-commerce powerhouse.
The competitive advantages with Shopify that every business owner needs to know.
If you are weighing up which is the best e-commerce platform for your store, you will be surprised at just how much mileage you can get out of a Shopify site. Here are just a few of the benefits:
SEO-friendly architecture means that customers will be able to find you. Shopify benefits from a highly crawlable website architecture and allows you to build the targeted product and landing pages that get your goods in front of the customers who are searching for them.
Hassle-free set-up is a major advantage if you are managing the site yourself.  As Shopify is a turnkey e-commerce solution you will find that everything you need to complete sales is fully integrated and ready to go in the site. Its developer-lite approach to e-commerce is popular with traders who can adequately run their online store themselves.
Shopify is secure and supportive, meaning you can concentrate on selling.  Cybersecurity is more and more of an issue these days and knowing that your enterprise is backed up by a platform that handles up to 40 billion in secure sales transactions annually gives both you and your customers confidence.
Fast loading and responsive design help you to make the most of every visit to your site. By relying on Shopify for your hosting you will benefit from the excellent speeds of their hardware and software infrastructure that is spread across a network of international datacenters. Once on your site, users will benefit from the responsive design that makes navigation on a phone or tablet as easy as with a desktop or laptop. An extensive range of customizations and themes means that you are able to highly customize a Shopify site and even integrate apps for added functionality.
Shopify's analytics and marketing tools help you extend the reach of your business. The robust analytics and marketing tools that come with Shopify will help you refine your operation, segment your customer base and execute more targeted marketing campaigns.
Partnering with e-commerce specialists like us will help you get the maximum out of this market-leading platform.
Shopify certainly has a lot of utility, but without expert handling, your e-commerce store may fail to reach its potential on this platform. We can provide all the assistance and expertise need to set your trajectory for growth on Shopify.
Ask us about what Shopify can do for your online store by reaching out by phone or email for a free, no-obligation consultation.