Sunday, August 18, 2019 |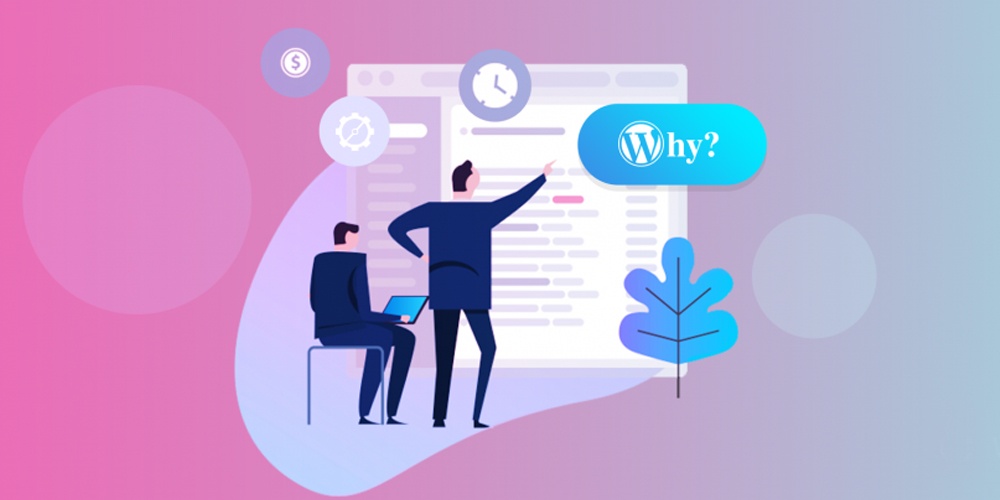 WordPress is a free and open-source content management system (CMS) based on PHP and MySQL. WordPress is a publishing platform used for building websites and blogs. It powers millions of websites worldwide. According to Wikipedia WordPress was used by more than 23.3% of the top 10 million websites as of January 2015. Why is it so popular? Isn't it just another bland publishing system that only shows what you type? WordPress is such a versatile, super-friendly Content management system, that it is widely used by many web users worldwide including Fortune 500 companies like eBay, GM, and Reuters. Here are some major reasons why the popularity of WordPress as a Content Management System has grown globally:
WordPress is extremely flexible & adaptable. Wordpress started primarily as a Blogging Platform and still continues to be so. But it has outgrown it's primary Blogging Platform and is now a primary Content Management System (CMS). One major reason for this is that it is very flexible, adaptable and user friendly.  Apart from the standard features which are built-in there are literally thousands of plugins available to enhance WordPress' functionality. So there is likely a solution already developed for that need – the possibilities are literally limitless!
Search engines often prefer wordpress sites because the codes are well written. Thus even in terms of the SEO friendliness, WordPress websites are always preferred.
WordPress is cost effective and flexible: Being open-source, WordPress is very flexible. This means that the source codes used to run WordPress are available to the General Public. So in accordance with one's requirement the source codes can be modified or customised. Apart from which you can use Plugins that are add-ons which can be easily installed in WordPress. With the numerous plugins available it means that you are not dependent on specific employees or designers or developers to customise to your needs. Therefore you can save on website build costs.
WordPress  is supported by a Worldwide Community: As already mentioned in the previous point WordPress is an Open Source Content Management System, which  is freely available to be downloaded, installed, and used on your own servers. You have access to features available through plugins developed by experienced developers at your finger tips. WordPress is updated regularly, with new functionality, bug fixes, and security fixes.
WordPress is easy to use and very user friendly: You need not be a technical genius to use wordpress. Being such a user friendly Platform updating Pages, Blogs, Posts and any content is very simple and easy. You don't need to be a web designer or developer to achieve whatever you need.
WordPress has a variety of Themes to choose from. From lightweight frameworks to elegant powerhouses, free and paid themes abound, created by casual coders and professional designers alike.
So whatever your need is in terms of appearance or minimising loading time, WordPress has options you can choose from.
Worpress has Multisite Option: One recent development in WordPress has been its ability to host multiple WordPress sites on the same installation. With this feature each of your Sales Agents can create a site without having to purchase extra websites or hosting packages.